Category: No-meat (Page 4 of 8)
March 9th, 2013 in Main Dishes, No-meat by Julia Volhina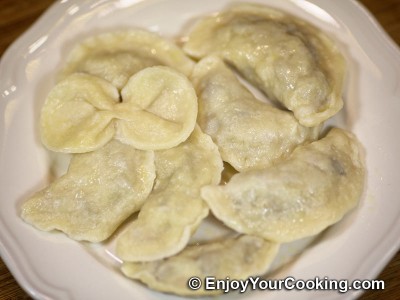 I am maybe getting old: firstly I was putting off this recipe for far too long, secondly after I finished up with assembling these dumplings, I could feel my back.
Nevertheless here is recipe: ukrainian handmade dumplings stuffed with potato and mushroom mix.
You can boil them as soon as they are assembled, or you can freeze them up and boil right before serving. No thawing in necessary.
Already boiled dumplings can be warmed up on a skillet with a bit of butter.