Recent Posts: Page 3 of 56
May 6th, 2017 in Sides by Julia Volhina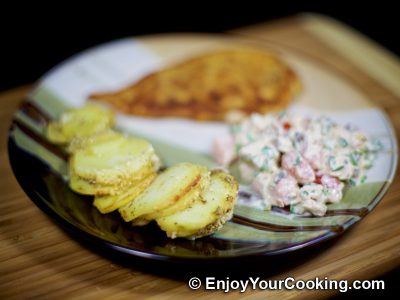 Artistic twist on rosemary baked potatoes: thin sliced, nicely spiced and powdered with a bit of parmesan.
It is easier to guess what size of pan to use and how much potatoes to use if you measure pan by placing potatoes in and adjusting amount of potatoes to fit in neatly prior to cooking.
Use potatoes of the same size to ensure they cook evenly.
For more consistent results and speed – use mandoline for slicing potatoes.