Recent Posts: Page 3 of 55
February 25th, 2017 in Beef, Main Dishes by Julia Volhina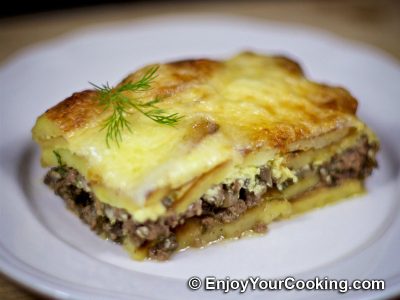 Not the fastest recipe to cook, but it is definitely worth trying: two layers of potato and beef mushroom stuffing in between, all dressed up with sour cream sauce – tastes delicious fresh out of the oven. And also reheats well.
I used ground beef for this one, but any ground meat will work as well. Just use the one you like.
If you have a mandoline – use it, otherwise make sure potatoes are sliced in equally thick pieces for even cooking.