Recent Posts: Page 8 of 51
November 8th, 2014 in Chicken, Main Dishes by Julia Volhina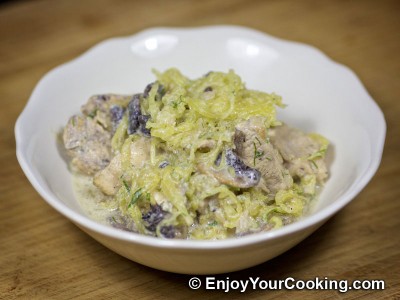 Fall is a perfect time to cook some squash. Spaghetti squash.
This recipe features spaghetti squash stewed with chicken and mushrooms in sour cream sauce. Prepared like this, this dish doesn't require a side.
Stewed spaghetti squash will work great for dunner or lunch. Leftovers can be easily reheated in microwave.