Recent Posts: Page 9 of 55
August 29th, 2015 in Main Dishes, Pork by Julia Volhina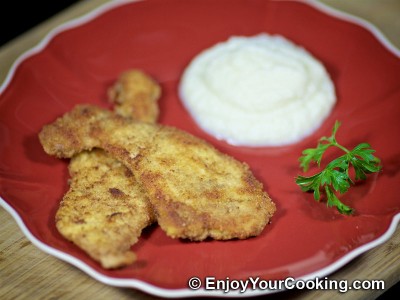 Country style boneless pork ribs cut is perfect choice for breading and frying: meat turns out soft and juicy, it is very easy to portion and cook. Result looks and tastes like tenders which are made out of pork.
Fried pork fingers can be served as an entree with a side or on a bread as a sandwich.
I usually cook bigger batch. Leftovers can then be stored in fridge or be frozen, and can be easily reheated in microwave.