Tag: chicken (Page 9 of 9)
April 26th, 2009 in Chicken, Main Dishes by Julia Volhina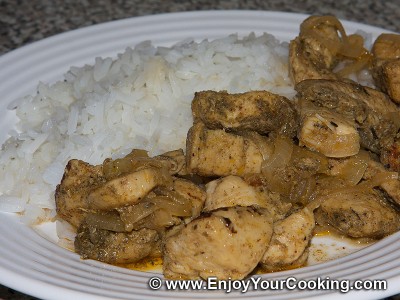 Gyros is Greek meat dish (right, it can be not only chicken gyros, but also beef, pork or lamb).
To make it: marinate sliced meat, place it on a tall vertical spit, which turns in front of a source of heat and cut meat out when is ready…
Well I don't have such vertical spit at home, so I prepare gyros in a different way.
And I like the gyros made of chicken more, so it is why that post about "Cotopulo Gyros" after all. And yes, it is spicy!
April 11th, 2009 in Chicken, Main Dishes by Julia Volhina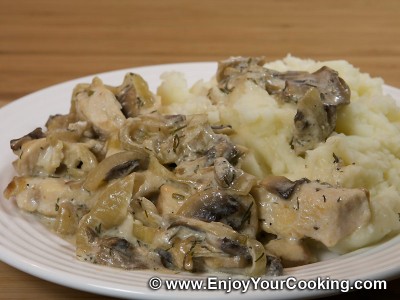 Chicken and field mushrooms are very nice combination for any dish, as well as mushrooms and sour cream, as well as sour cream and dill.
So let's mix them all and enjoy the result: Stewed Chicken in Mushroom Sauce! Best to be served with Potato Puree (Mashed Potatoes).
March 8th, 2009 in Tips, Advices & How-to by Julia Volhina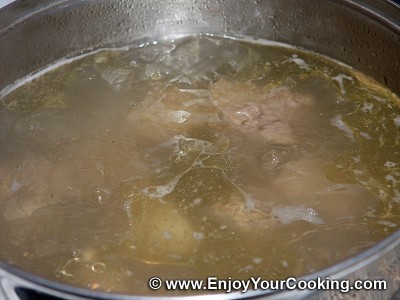 Meat broth (meat bouillon, clear soup) is a base for most of the soups and sauces, it can be added to stews or served as separate dish.
Meat Broth can be prepared with using basically any type of meat: beef, pork, chicken, any kind of fish. Most common recipes are using meat broths made of beef or chicken.