Tag: chickpea (Page 1 of 1)
June 17th, 2017 in Main Dishes, No-meat, Sides by Julia Volhina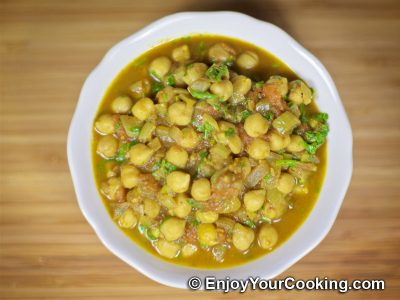 One of the easiest chickpea recipes to make, yet so tasty one. This vegetarian dish will require a little less than 20 mins of cooking.
It can be served on its own, with a bit of bread, or as a side for boiled rice or quinoa.
I think this is one of traditional Indian recipe. Tweak the taste to your liking by adjusting amount of spices or even spices themselves. The recipe calls for garam masala, but a good curry powder will work as well.
I always soak and boil chickpeas myself, drain them before using here (preserve a bit of water they were cooking in). Using canned ones is an option as well, it will certainly be quicker. If going this route, use water at step 10.
June 3rd, 2017 in Tips, Advices & How-to by Julia Volhina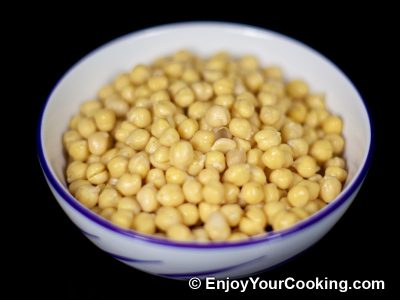 If you don't want to use canned beans in your recipe and prefer to cook chickpeas or garbanzo beans yourself, here are pretty easy to follow step-by-step instructions for how to boil them from scratch.
The trick is to soak beans for at least of 10 hours before cooking.
Make sure that beans don't boil to hard, very light simmering is enough. Cook beans until desired tenderness (45 mins to an hour).
Use cooked beans right away, or freeze for later. You may also preserve some water the beans are cooking in for further use.