Tag: dumplings (Page 1 of 2)
October 12th, 2013 in Desserts by Julia Volhina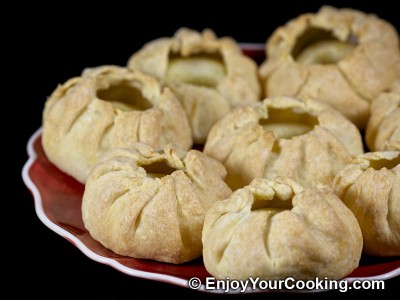 Fall is season not only for pumpkins but apples too. And I love baked apples.
Sticking apple into an oven is probably an easiest way to cook them. Baking apples in a dough as dumplings is a bit more sophisticated, but not whole a lot more complicated.
You can play a bit with taste: add cinnamon, or stuff apple with some raisins or nuts to your taste.
Baked apple dumplings taste the best when served warm.