Tag: germain (Page 1 of 1)
November 19th, 2016 in Sauces & Dips & Spreads by Julia Volhina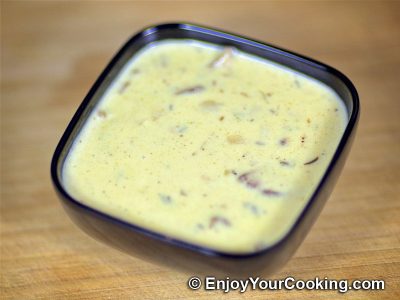 It took me couple of tries to get close enough in recreating a recipe for Jager Sauce which I tried in local German restaurant.
I must say I love how it turned out: creamy, mushroomy with a hint of wine and a little more than a hint of smoked bacon.
Traditionally, Jager Sauce is being served with schnitzels.
And I found it works great with meat roasts and fried meat, as well as with any kind of potato sides.
August 29th, 2015 in Main Dishes, Pork by Julia Volhina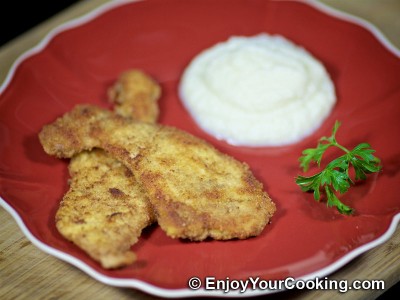 Country style boneless pork ribs cut is perfect choice for breading and frying: meat turns out soft and juicy, it is very easy to portion and cook. Result looks and tastes like tenders which are made out of pork.
Fried pork fingers can be served as an entree with a side or on a bread as a sandwich.
I usually cook bigger batch. Leftovers can then be stored in fridge or be frozen, and can be easily reheated in microwave.
September 18th, 2010 in Beverages, With Alcohol by Julia Volhina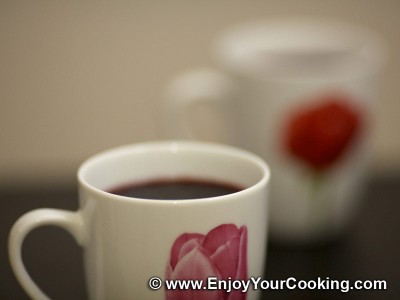 I was unfortunate to catch a cold another day, and somewhere in between sneezing and sweating I reminded myself of mulled wine – probably the best drink to warm you up and clear your sinuses.
Mulled wine, or gluehwein (how it is called in Austria and Germany) or glintvein (how it is called in Russia) is a drink prepared by heating red dry wine with various spices and citruses.
This popular in Europe drink is often sold during cold season around Christmas time on open air markets and fairs – it really helps to warm up.
Glühwein is very easy to prepare, if you prefer – use whole spices instead of ground ones, that will make straining part much easier, however ground spices work just fine. Enjoy responsible!