Tag: onion (Page 1 of 16)
April 22nd, 2017 in Salads by Julia Volhina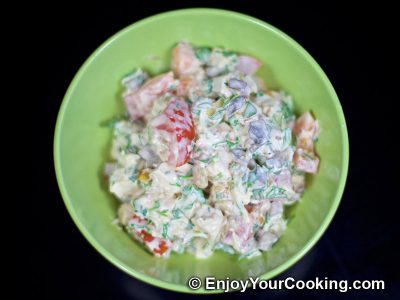 Any time is a good time for a salad. Especially if it is a chicken salad loaded with protein, in a great combination with tomatoes and mushrooms.
This salad can be an entry on its own or a side to another dish.
I used boiled chicken for this one, however leftover rotisserie chicken or turkey will work here as well.
If you want to go lighter on calories with this recipe, use light mayo, or a combination of yogurt and mustard.