Tag: puree (Page 1 of 1)
December 19th, 2015 in Sides by Julia Volhina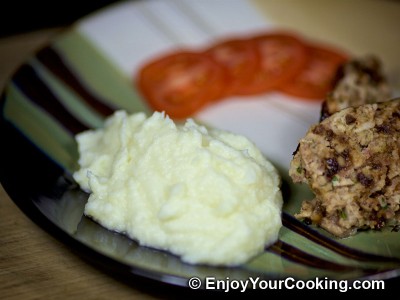 Another take on mashed cauliflower side: smooth pureed cauliflower with parmesan cheese and a hint of spicy garlic.
Great choice when you want to cut on potato intake but still want something of mashed texture on your table.
From my experience, cauliflower purees taste better fresh, so cook just enough for one time don't keep leftovers.
Garlic taste can be a bit overpowering sometimes, so I suggest going with half garlic clove at first, and see if more is needed to taste.