Tag: sour cream (Page 5 of 5)
December 25th, 2010 in Eggs, Main Dishes, No-meat by Julia Volhina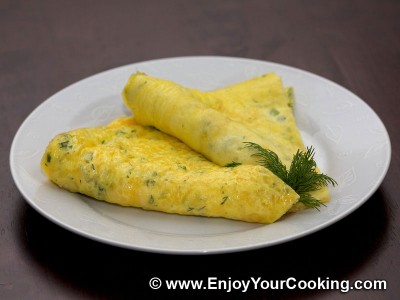 Easy to do breakfast for two (or more, if needed) – omelette with sour cream seasoned with shredded cheese, chopped dill and green onions.
This omelette is good as it is, as well it can be used as a base for various stuffing.
This recipe doesn't require flour (is gluten free); amounts of sour cream, cheese and greens can be varied to taste.