Tag: spicy (Page 7 of 8)
June 25th, 2011 in Main Dishes, Pork by Julia Volhina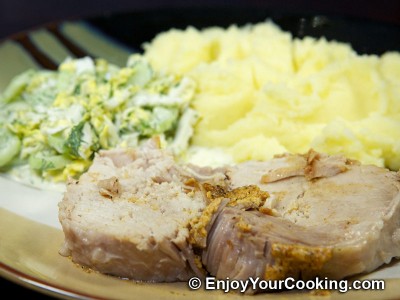 Yet another pork roast – and it is spicy one. Slow cooking turns meat in this roast tender and juicy and it makes great dinner.
To save some time on preparation you can marinate meat in advance and then just put it to the oven 3 hours before it needs to hit the table.
Juices produced while meat was cooking make great addition when poured over the meat or its side dish of potatoes served with it.