Tag: review (Page 1 of 1)
July 17th, 2011 in Reviews by Julia Volhina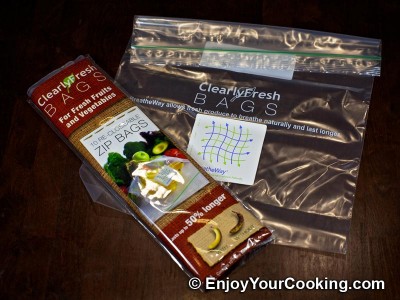 "How to keep products fresh longer after purchase?" is a question right answer to which can save you significant amount of money: if you don't need to throw spoiled food – then you don't need to restock.
Looking for more income, grocery stores are trying to make you buy bigger amounts giving smaller prices per item. However, what do you do when you buy these, but don't have immediate use for all of it?
I tried "Clearly Fresh Bags", read my review.