Tag:
оmelette

(Page 1 of 1)

August 13th, 2016 in Eggs, Main Dishes by Julia Volhina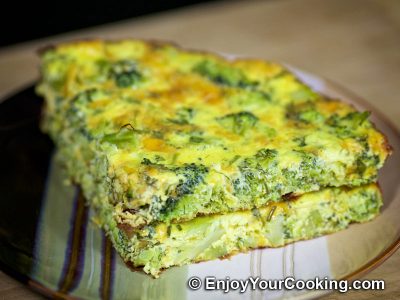 If you like quiches for breakfast or brunch but don't want to mess with puff pastry (or trying to cut off some carbs and fat) try this recipe for an omelette with broccoli.
I used fresh broccoli crowns (they are pretty inexpensive and taste great being in season and such), however frozen ones will probably work as well.
Cooking time for the omelette will depend on the size of the pan and amount of ingredients you use. Start testing readiness at 20 mins mark with a wooden toothpick. When omelette is ready, the toothpick should come out clean when stuck into the middle of the omelette.
Amount of ingredients from this recipe will produce 2 portions.