Tag:
blanch

(Page 1 of 1)

July 2nd, 2016 in Tips, Advices & How-to by Julia Volhina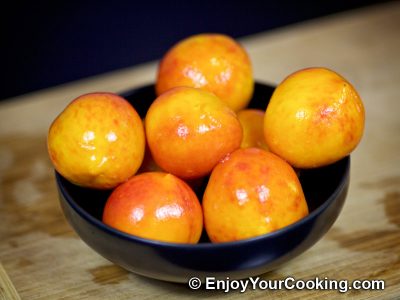 Whatever you may need skinless peaches for: a pie, a dessert or a salad, or anything else, here is step-by-step instructions how to skin them.
Ripe but somewhat firm peaches are easiest to blanch, so pick these if you have some choice.
It is important to not overcook peaches during blanching, especially if they are on the soft side, or peaches will get mushy and somewhat hard to work with after blanching.