Tag:
fruits

(Page 1 of 4)

July 30th, 2016 in Desserts by Julia Volhina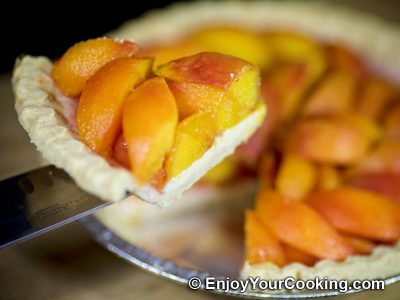 In continuation of a peach topic (remember, I got a whole box of juicy tender sweet Georgia peaches?) I present to you the fresh peach pie recipe.
Almost hassle free (especially if you use ready to bake pie shell as I did) and very tasty (if ripe sweet tasty peaches are used). Peaches remain uncooked (only shell is baked) and taste as fresh as they can be.
I used leftover peach kompot to prepare gelatin topping for this pie. Peach juice can be used instead (if it doesn't contain pineapple in it). A bit of peach preserves mixed with some water to get needed amount and consistency will work as well.