Tag:
raisins

(Page 1 of 1)

October 24th, 2014 in Desserts by Julia Volhina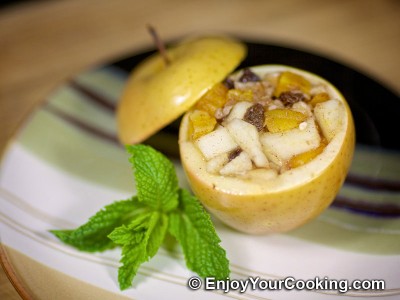 I love plain baked apples. Stuffing apples with mix of dried apricots, raisins, apple pieces, seasoned with sugar and lemon juice and then baking them is a step up to plain baked apples.
Depending on apples, baking time will differ, you want to get apples soft but not too soft to lose their form.
Serve stuffed baked apples warm from the oven, reheated in microwave or cooled down as a dessert or snack. They also work nicely as a breakfast.