About Me and My Cooking Blog
Published on December 24th, 2008 by Julia Volhina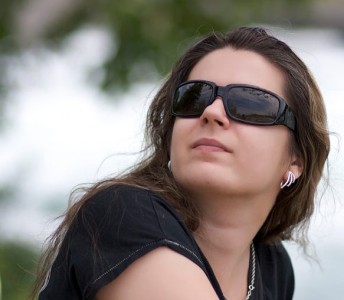 Hello there,

My name is Julia and I am very glad you've stopped by to read my cooking blog.
It looks like nowadays not many people have time and/or mood to cook food at home.
And I think, even less of them are actually enjoying the process of making home food, they probably think: making food is hard or boring.
So I really hope you will find recipes posted here useful, tasty and fun to prepare, and you will actually enjoy cooking them.
About me
I was born in USSR, the country which doesn't exist anymore, nevertheless it is still hard for me to differentiate the dishes I prepare (and my mom prepares, and my grand mom does till now) by various countries cuisines they are supposed to be belong to. Just because all of them are the dishes I am used to eat since I was little, and I never bothered to think whatever it is Russian, or Ukrainian, or polish, or Hungarian, or Romanian, or Georgian, or god knows which else: if it tasted good – so I liked it. And I like it till now! That is why you can find dishes from various eastern European cuisines on my website.
I was living in Russia behind the polar circle for a while almost since I was born, then it was a time to study in university and that was in Ukraine, then I had an opportunity to live and work for few years in Austria. During my times of living in the heart of Europe, I've visited Italy, Romania, Poland, Germany, France, Czech Republic and I really love all those countries for their common and different sides, and I hope you will find a hints of each of them in my recipes.
Finally on the beginning of 2008 my foot was set on another continent: today I live and work in US, and I hope to discover interesting recipes of this part of the world. Looking back today I really think the possibility to travel like was one of greatest outcomes which the braking of USSR gave me, however I really miss my family in Ukraine and I really wish I can visit them more often.
Join me
I hope you like my site, and If you can't find here a recipe you are looking for feel free to ask me about it: if I know how to make it – it will be added to the site as soon as I can.
I also will be happy to answer any questions about recipes I've already posted: all of those recipes are done by me, photographed by my better half and eaten by both of us (and some times by our friends), so all those dishes are real homemade food we eat on daily basis.
As you probably noticed, I am posting new recipes regularly, feel free to follow me on Twitter, add EnjoyYourCooking to your Google Plus circles or become a fan of EnjoyYourCooking on facebook so you don't miss updates. I also will be happy if you join me in comments to discuss recipes, homemade cooking or even just for fun.
I really think what by cooking food by your hands you are not only giving yourself and your family a chance to stay healthy, but you are also showing relatives you do care about them. I think it is important to know what is on your plate. Indeed, we are what we eat… So make your food yourself! And yes, Enjoy Your Cooking!
Julia
enjoyyourcooking.com
PS. Please read copyright info before using any content (including text or images) from this website in your work.
29 Responses to "About Me and My Cooking Blog"