Fresh Broccoli Salad with Raisins and Sunflower Seeds
August 11th, 2012 in Salads by Julia Volhina

Total cooking time:

2h 30min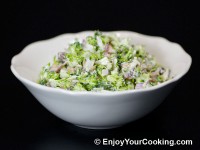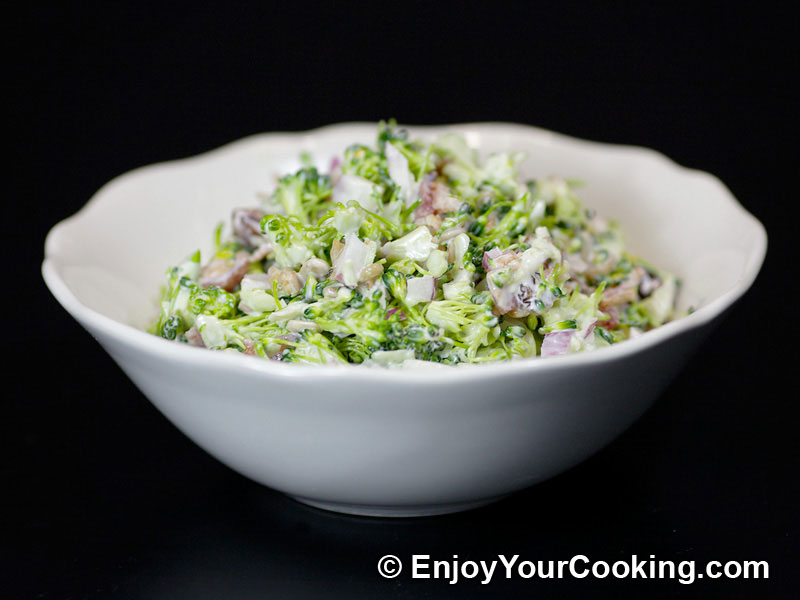 Broccoli is one of vegetables I never tried before we came to US. Amongst other foods prepared of broccoli, fresh broccoli salads are pretty popular here.
And I think variation with fresh broccoli, onions, raisins, sunflower seeds and bacon crumbles is the most popular one.
If you wish to make salad lighter skip the bacon (obvious decision) and use lighter mayo.
Ingredients:
1lb of broccoli crowns
1/2 red onion (or 1/3 of a big one)
5-6 strips of bacon (about 5oz)
1/2 cup of raisins
1/2 cup of roasted sunflower seeds, peeled and unsalted
2 teaspoons of sugar
1 tablespoon of white balsamic vinegar
1/2 cup of mayo
How to prepare, step-by-step:
Enjoy!