Tag: rice (Page 1 of 3)
January 17th, 2015 in Sides by Julia Volhina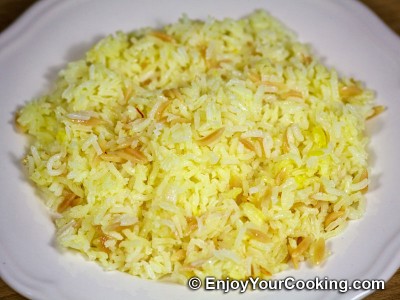 If you are bored with simple plain boiled rice, you can give this recipe a try.
This rice is fried in olive oil with orzo, seasoned with salt and a bit of saffron for color, and then cooked over slow heat in hot water (or broth) until ready.
Rice cooked like this has interesting color and taste. It works great as side dish for meat or poultry entrees. But can also be served as a dish on its own.