Tag:
flour

(Page 1 of 8)

August 25th, 2018 in Chicken, Main Dishes by Julia Volhina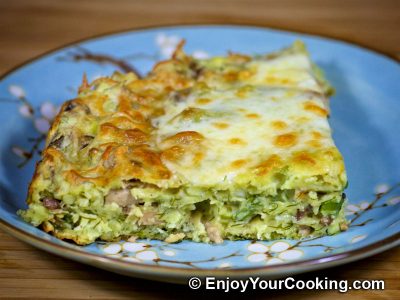 This is a variation of a quiche pie with chicken and mushrooms and no crust.
Not a quickest recipe to cook, however as soon as you stick it to the oven, it does not require much attention, just checking the readiness would be the thing to do.
Using pre-cooked chicken (rotisserie or boiled leftovers) is an option here, just fry mushrooms alone and add cooked chicken to the batter. It will speed up the cooking as well.
This pie would taste great for breakfast, lunch or brunch.