Tag:
meat

(Page 1 of 8)

January 28th, 2019 in Hot Soups, Soups by Julia Volhina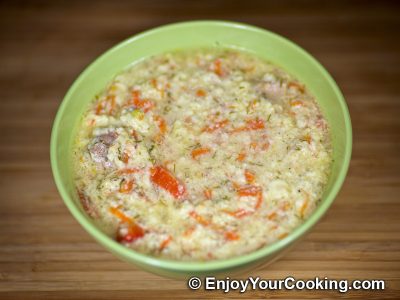 Recipe for a soup, quick to prepare as it doesn't require additional time to cook a broth and it also calls for a limited amount of ingredients, yet it is pretty delicious.
It is pretty filling, with all the meat and eggs, and also warming up and I think it is a perfect winter time meal.
And also great choice for the times when you are short on time.
Something simple to start a new year with.