Tag:
meat

(Page 2 of 8)

October 22nd, 2016 in Chicken, Main Dishes by Julia Volhina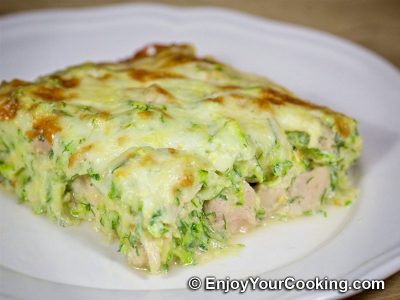 If you have an abundance of zucchini, this is definitely one recipe to try.
For me it stays somewhere on a verge between being a casserole and omelette. It has creamy texture, tons of fiber, nice amount of protein and green festive color 🙂
Zucchini and Chicken Casserole is a great choice for lunch or dinner, or even breakfast if you prepare it in advance ready for reheating.