Category:
Rabbit

(Page 1 of 1)

February 14th, 2015 in Main Dishes, Rabbit by Julia Volhina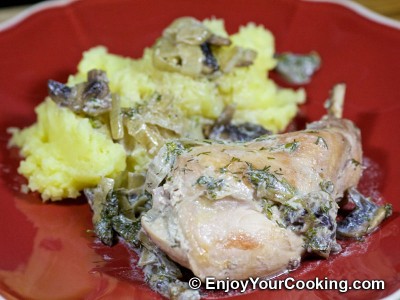 Rabbit meat is considered to be lean and overall healthy meat option. We were cooking rabbits pretty often at home in Ukraine. But here in US I was never lucky enough to see one in store.
This seem had changed recently: both, Whole Foods and Giant Eagle Market District in area where we live, now started carrying young rabbits (I hope it isn't some kind of trial).
So I couldn't resist, bought one and decided to share this simple and yet pretty tasty recipe for rabbit stew with mushrooms and sour cream. I hope you like it as much as I do.