Tag:
meat

(Page 3 of 8)

January 31st, 2015 in Beef, Main Dishes by Julia Volhina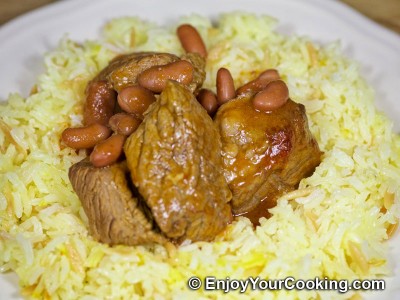 If you are looking for quick recipe with meat – try meat stew with beans.
It is pretty quick and is not too complicated to do: cooking time will depend on the meat cut you use, but in average it is between 30 and 45 mins.
I used beef (chuck roast cut) for this one, but pork will work for this recipe as well.