Tag:
veal

(Page 1 of 1)

March 15th, 2014 in Beef, Main Dishes by Julia Volhina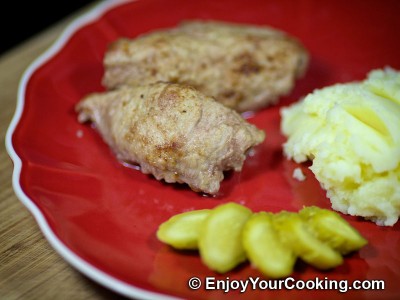 I saw veal rolls with pear meal in some TV show once and wanted to try it ever since.
The combination of ingredients in this recipe is unusual, veal is pretty expensive and somewhat hard to find here in US. This is probably the reason why I got to this recipe only now.
I used veal scallopini here, because they are already sliced, and it is easier to pick meat pieces of right amount and size. But you can also use whole piece of veal meat and slice it yourself. As for the pear, use ripe fragrant pear for better results.