Tag:
greek

(Page 1 of 1)

May 11th, 2013 in Beef, Main Dishes by Julia Volhina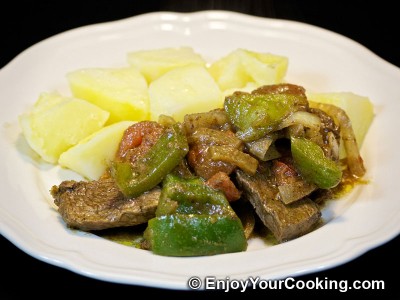 Beef sirloin steak meat marinated in gyros spices and vegetables turns out tender (if meat is of good quality) and somewhat spicy.
Meat needs to marinate for couple of hours, overnight is good, but it can go longer. I usually prepare meat and sear portion of it right before serving, and I store remaining marinated meat in fridge until I need it next time.
Accompanying beef gyros with Tzatziki sauce is a good choice, spices in meat and sauce blend in well.