Tag:
black olives

(Page 1 of 1)

August 12th, 2017 in Salads by Julia Volhina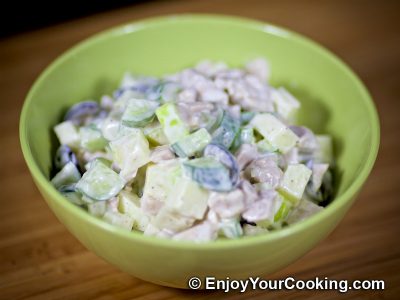 Light chicken salad, great on its own, as a side or on the sandwich.
Chicken thighs work great in this recipe, breast would be "skinnier" option. Alternatively rotisserie chicken leftovers would do as well.
If you are cooking chicken yourself, make sure it is cooled down to room temperature before slicing it for the salad.
You can get creative with dressing here: between low fat yoghurt, mix of yogurt with sour cream or mayo or just mayo itself. Choose to the taste or/and amount of calories.