Tag:
cookout

(Page 1 of 2)

October 8th, 2016 in Salads by Julia Volhina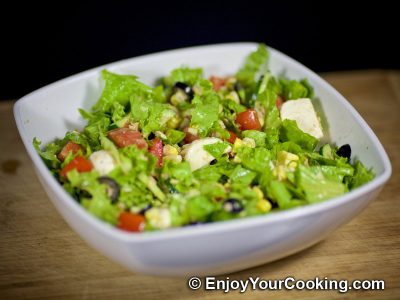 Tuna and Mozzarella salad is my goto light salad with a bit of protein. It works great for training days, because I don't feel hungry after it but I also don't feel like I eat whole bunch of unhealthy stuff.
A lot in this salad depends on the taste of tuna, so use the kind of tuna you like. If you plan to use tuna canned in oil, you may reduce amount of oil in the salad dressing to balance calories consumed.
Fresh corn they sell here in US is usually soft, sweet and juicy, so I use it for this salad myself, however canned corn works just as well.