Tag:
side dish

(Page 1 of 7)

March 10th, 2018 in Salads by Julia Volhina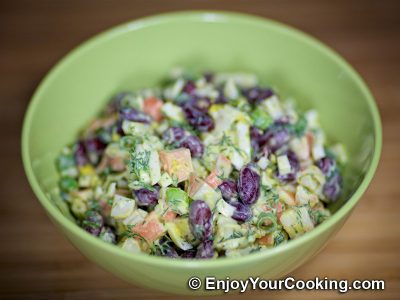 Need some beans in your life? Try this quick salad.
Unusual combination of crab stick, beans, eggs and greens, but very gentle taste I would say.
The combination of crab stick and eggs is something one can never be wrong with, that is if you like both eggs and crab stick of course.
This takes minutes to assemble, especially if you boil eggs in advance. If you don't, make sure they are cooled down till room temperature before cutting them for the salad.