Tag:
peas

(Page 1 of 2)

June 30th, 2018 in Hot Soups, Soups by Julia Volhina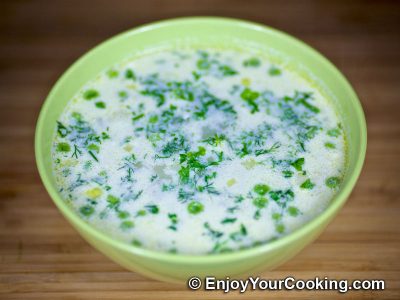 Don't let the amount of ingredients this recipe calls for to scare you: it is not as hard to cook as it may seem (just many pictures).
In fact it is pretty easy, especially if you are keen on peeling and slicing. And cooking takes just about 30 mins.
If you are looking for lighter version calorie-wise, reduce amount of flour (or skip it all together).
Reducing amount of sour cream will help too, but I wouldn't skip on it entirely, it adds a lot to the taste.