Tag:
soy sauce

(Page 1 of 1)

March 25th, 2017 in Main Dishes, Pork by Julia Volhina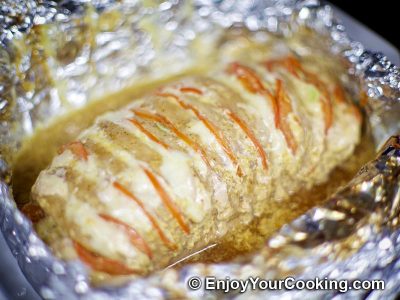 Creative way to stuff pork loin – slice it up like a "book", marinate, put tasty ingredients in between "pages" and then roast.
I stuffed pork loin with tomato slices, shredded cheese and sliced thin garlic cloves for a hint of spice.
For this recipe meat is marinated for about 12 hours before cooking. So allow some time for that, you will not be disappointed.