Tag:
bell pepper

(Page 1 of 4)

February 24th, 2018 in Main Dishes, Pasta, Salads by Julia Volhina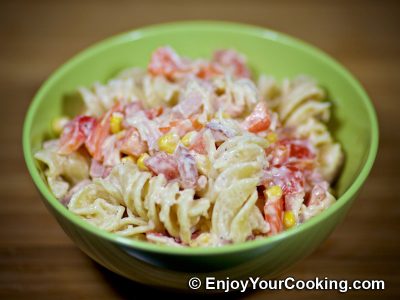 Various pasta or noodle salads is something totally unusual to the place where I can from.
But ever since I tried one, I am totally in love (my fitness-geeky-trying-to-be-conscious self is a bit less so, but sometimes it needs a break too).
This salad comes with a nice pack of veggies: tomatoes, bell peppers, corn. If you use whole wheat noodles and close your eyes on cheese and mayo we can almost call it healthy, right?
Fusilli or elbow pasta will work good here, other types may work too (okey, maybe be not spaghetti, but I think that is obvious). Tri-color pasta will make salad more festive, give it try if you need more color in your life…