Tag:
zucchini

(Page 1 of 2)

August 11th, 2018 in Appetizers & Snacks by Julia Volhina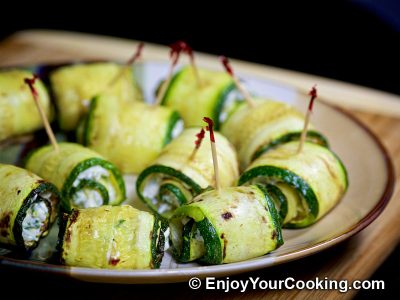 As zucchini season is in full swing I want to share a recipe for this amazing appetizer: zucchini rolls with cream cheese, garlic and fresh herbs stuffing.
I must say it is one of my favorite finger foods. I think I can eat the whole plate of these by myself.
Use mandoline to slice zucchini here, it will make life much easier and will speed process up a lot.
If you want to reduce oil intake – roasting zucchini in the oven in grilling skillet can be an option to.