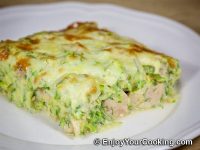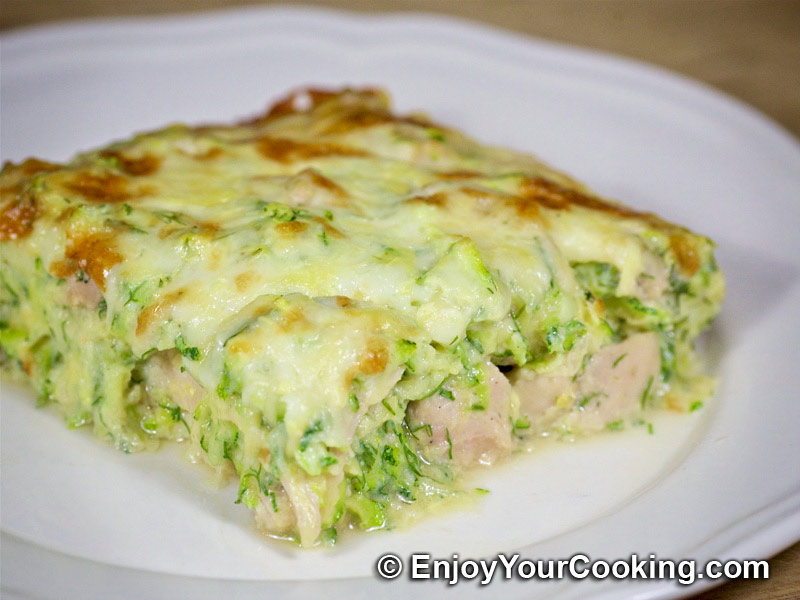 If you have an abundance of zucchini, this is definitely one recipe to try.
For me it stays somewhere on a verge between being a casserole and omelette. It has creamy texture, tons of fiber, nice amount of protein and green festive color 🙂
Zucchini and Chicken Casserole is a great choice for lunch or dinner, or even breakfast if you prepare it in advance ready for reheating.
Ingredients:
1.8 – 2 lb fresh zucchini squash
1lb of boneless skinless chicken meat (preferably chicken thighs)
2 eggs
1 tbsp of sour cream
Small bunch of dill (or 2 tablespoons of dried dill)
1/4 cups of flour
1 tsp of baking powder
1/2 cups of shredded cheese (italian blend or alike)
Salt to taste
Ground black pepper to taste
Butter for smearing of pan
How to prepare, step-by-step:
Enjoy!