Tag:
baking

(Page 1 of 1)

October 22nd, 2016 in Chicken, Main Dishes by Julia Volhina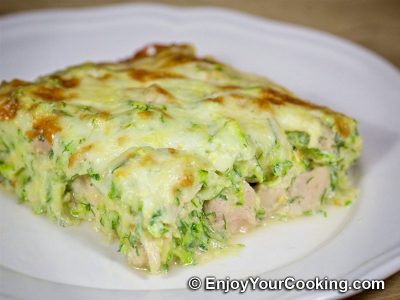 If you have an abundance of zucchini, this is definitely one recipe to try.
For me it stays somewhere on a verge between being a casserole and omelette. It has creamy texture, tons of fiber, nice amount of protein and green festive color 🙂
Zucchini and Chicken Casserole is a great choice for lunch or dinner, or even breakfast if you prepare it in advance ready for reheating.
June 11th, 2011 in Desserts by Julia Volhina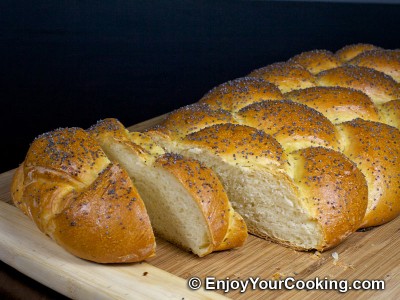 I am used to call this kind of braid sweet bread Hala (Хала in russian), however when I was preparing to write this recipe and did a bit of research to make sure I get name right in english, I discovered that real Challah (Hala) doesn't contain dairy.
Considering this recipe have butter and milk and eggs in it, I didn't risk to call in challah. After all it is a sweet braid yeast based sourdough bread.
It tastes good by itself and even better with a cup of yogurt or cultured milk (kefir or buttermilk).