Tag:
yeast

(Page 1 of 1)

September 22nd, 2012 in Main Dishes, No-meat by Julia Volhina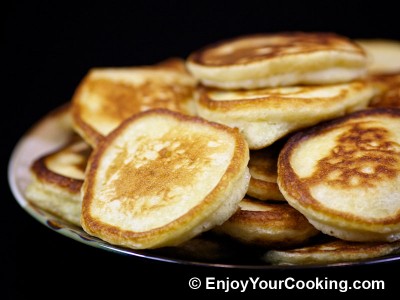 Using yeast in batter is pretty common in Russian cuisine. They not only make batter fluffy but gives it a distinctive taste.
Yeast are very picky about temperature: if it is too cold yeast will not start fermenting and if it is too hot yeast will die. Temperature of mixture should be warm and stable.
That is why I usually set my plastic mixing bowl in a cooking pot filled with hot water and I make sure bowl doesn't touch water so it isn't too hot to ensure comfortable conditions for yeast to ferment.
Consistency of the oladi batter should be a bit more stiff than kefir. If you fry pancakes and they don't rise upon frying that may mean the batter is too liquid, to fix it mix in a bit more flour and let batter rise for 10-15 mins before trying again.