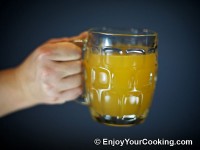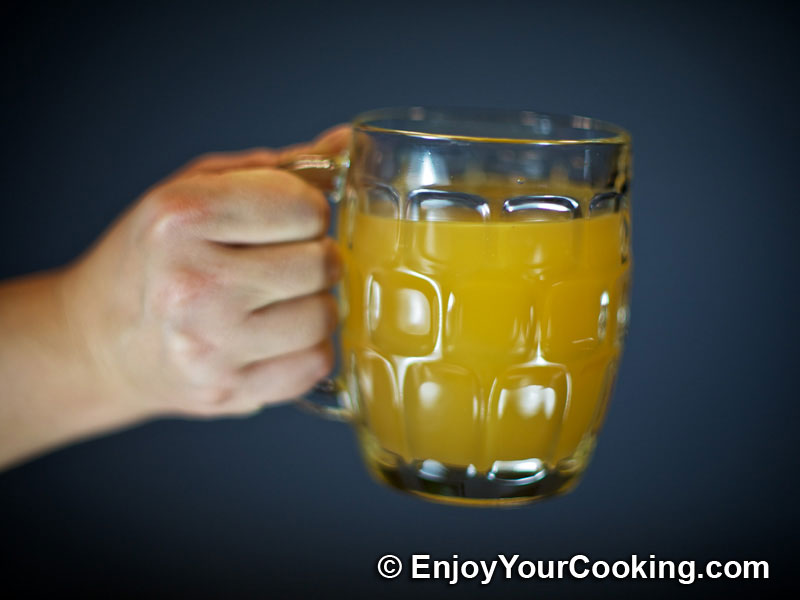 Kvass (kvas, quass) is probably a bit of unusual drink to this part of the globe.
Indeed, if you read ingredients list: dried rye bread, water, sugar and yeast – it probably will not strike you as something delicious. However this is one of soft drinks which is, according to Wikipedia, popular in Eastern Europe countries, especially Russia, since ancient times.
It is not hard to prepare kvass at home: you just need 2 big cooking pots, a funnel, cheese cloth, rye bread (which can be a bit of challenge to find) and about 3 days. Any type of rye bread will work.
I recently discovered good borodinsky bread in nearby european store, we liked it a lot and now buying pretty often. I dice the bread leftovers and heels and dry them for 10-15 mins in oven; that way I always have dried rye bread for the next patch of kvass ready to go when I need it (and I also don't need to throw bread out).
Prepared kvass can be stored bottled in fridge; serve it as soft drink or use to prepare okroshka soup.
Ingredients:
1 gallon of water
3/4 – 1 cup of dried rye bread, crumbled
1 cup of sugar
1 pack of dry yeast (about 2 teaspoons)
Couple of raisins to taste
How to prepare, step-by-step:
Enjoy!
19 Responses to "Kvass (Russian Fermented Rye Bread Drink)"