Tag:
casserole

(Page 1 of 2)

October 7th, 2017 in Chicken, Main Dishes, Pasta by Julia Volhina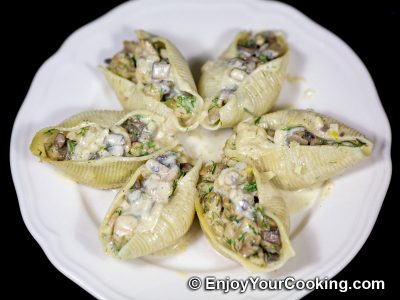 It took me awhile to get back to stuffing some pasta shells after first attempt. So second recipe is featuring mushroom, chicken and cheese stuffing with cheese sauce on top.
A little bit heavy (pasta, cream, cheese), but also totally delicious I must say.
Not to hard to do, however will take some time to cook. And since leftovers can be easily reheated, can be great for lunch next day or two.
Pasta shells have tendency to break when cooked, so I usually boil few extra to make sure I have enough.