Tag:
egg whites

(Page 1 of 1)

February 18th, 2012 in Beef, Main Dishes by Julia Volhina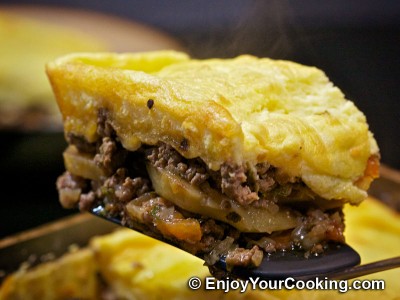 Taste of this dish reminds me of lasagna, with the difference of that it doesn't include neither noodles nor cheese. It also requires much less time to cook than classic lasagna.
Meat sauce prepared of ground beef or veal (or mix of these) with onions, tomatoes and fresh parsley is juicy and very tasty. Bechamel souffle gives it nice hint in both taste and presentation.
Did I mention that this recipe is great for some special occasion?..