Tag:
cookie

(Page 1 of 1)

November 18th, 2017 in Desserts by Julia Volhina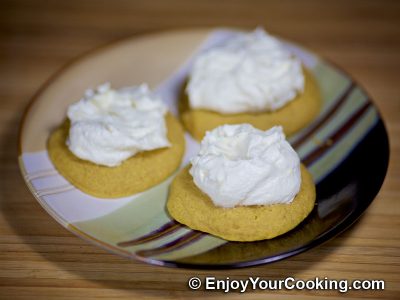 I hope pumpkin season has not passed for you just yet. Or, thanks to the store supply of canned pumpkin, it can actually be all year around if one wishes.
Whatever the case is for you, this recipe is one to try should you wish to fight that pumpkin deficiency in you diet. Here they come – pumpkin cookies.
You can eat them plain or topped with cream cheese frosting, I prefer the latter.