Tag:
alcohol

(Page 1 of 1)

January 3rd, 2015 in Beverages, With Alcohol by Julia Volhina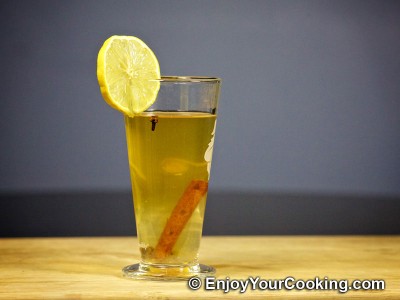 If you are looking for comfort beverage to get warm during cold winter, try spiced hot camomile tea with rum.
Cinnamon and cloves spice the tea up, lemon juice flavors it and rum adds a bit of twist to the taste just enough to help with warming process, serve it hot.
I usually drink my tea unsweetened, but if you need some sweetness use honey (preferably) or sugar to taste.
February 9th, 2013 in Fish, Main Dishes by Julia Volhina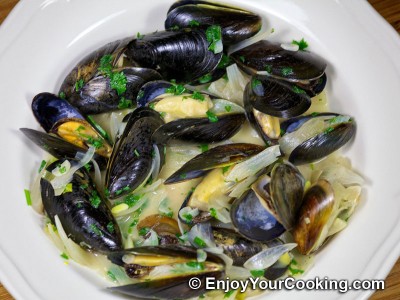 This is a recipe for tender mussels steamed with shallots, garlic and fresh greens in dry white wine and butter sauce. It will work great for a romantic dinner.
Use good white wine you would drink yourself for this recipe to achieve best results. And serve remaining of the wine along with mussels later.
Steamed mussels go great with toast garlic bread or a baguette with garlic.
December 22nd, 2012 in Desserts by Julia Volhina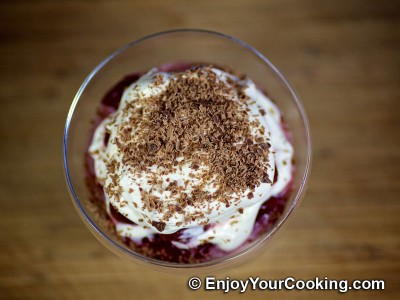 This is easy to make and tasty sour cherry dessert recipe. However I must warn you: because of alcohol content it isn't suitable for children.
Either pitted sour cherry will work for this recipe whatever they are fresh, frozen or canned; of course, fresh ones will taste the best, but they are hard to come by, so I used canned ones from the local European store.
You can beat cream yourself or use some N2O charged cream whipper
: just add cooled cream, confectioner's sugar and liqueur to whipper and mix before pulling in the charger.