Tag:
shellfish

(Page 1 of 1)

February 9th, 2013 in Fish, Main Dishes by Julia Volhina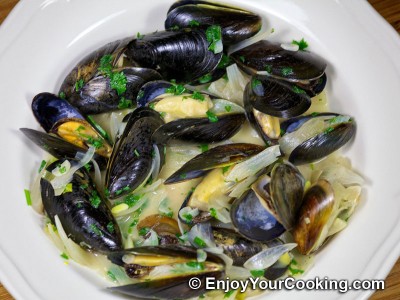 This is a recipe for tender mussels steamed with shallots, garlic and fresh greens in dry white wine and butter sauce. It will work great for a romantic dinner.
Use good white wine you would drink yourself for this recipe to achieve best results. And serve remaining of the wine along with mussels later.
Steamed mussels go great with toast garlic bread or a baguette with garlic.
February 11th, 2012 in Fish, Main Dishes by Julia Volhina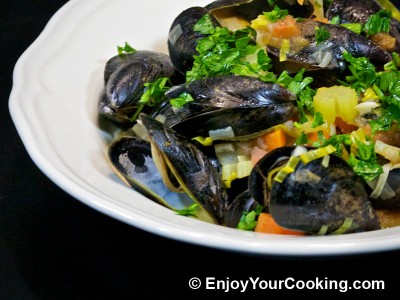 This not complicated recipe is my first attempt to cook mussels. They turned out juicy and light. Thanks to Hans-Peter and his cooking lessons 🙂
Vegetables cooked this way, with wine and mussels juices, taste great as well as mussels themselves, serve them all together!
By the way, 1lb-1.5lb of mussels per serving sounds about right, this way amount of ingredients listed in this recipe is enough to feed 2-3 people.