Tag:
snack

(Page 1 of 4)

November 7th, 2015 in Appetizers & Snacks, Sides by Julia Volhina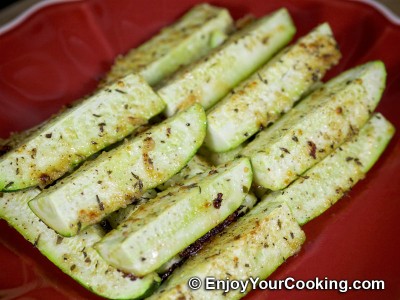 Zucchini "fries" cooked with this recipe are much healthier alternative to potato ones: much less oil and less starchy zucchini instead of potato.
I love zucchini, so these taste great for me. It is easy to improvise with spices and their amounts to create new unique taste every time I want it.
Please note, more mature zucchinis will require more cooking time, so probe with a fork to see readiness.
Zucchini with Parmesan and Spices can be served as snack, or an appetizer or a side dish.