Tag:
snack

(Page 2 of 4)

May 3rd, 2014 in Appetizers & Snacks by Julia Volhina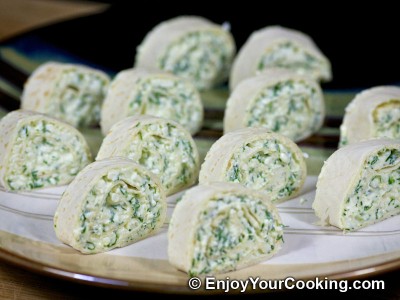 Flour tortilla rolls with fresh cheese, dill and garlic will pair perfectly with beer as a snack. Or an appetizer, or both.
You can prepare them in advance and slice right before serving, just allow them to sit in fridge for at least 30 mins before serving, so tortillas can soak moisture a bit.
At home we made these with lavash bread, but it is a bit hard to find here, so I used ready to go flour tortillas and it worked good too.
As for the cheese you can use any fresh cheese which can be easily crumbled to your taste: fresh white cheese (quark), feta or queso fresco.