Tag:
ham

(Page 1 of 1)

April 5th, 2014 in Salads by Julia Volhina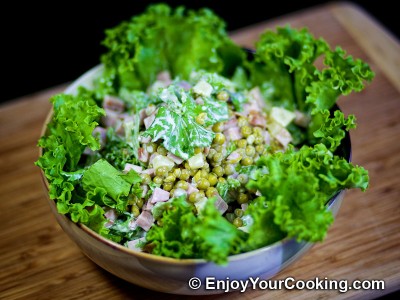 This salad has interesting combination of ingredients: sweet peas with pineapples and ham (or canadian bacon) mixed with lettuce.
Freshly boiled peas can be substituted for canned peas on this one, but canned ones are some what easier to find.
Assemble salad right before you plan to serve it, lettuce will not keep freshness and crispness for long after slicing.