Tag:
pineapple

(Page 1 of 2)

November 22nd, 2014 in Main Dishes, Pork by Julia Volhina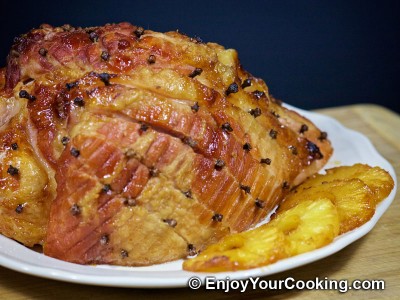 This is really recipe for the ham glaze: the ham is already fully cooked, and it will just need heating up and a bit of taste.
It is easy recipe for celebration table. If you want to feed more people take bigger piece of meat and increase amount of other ingredients, cooking time will need to be adjusted appropriately.
Left overs can be easily served for lunch, cold or reheated.