Tag:
spicy

(Page 1 of 9)

July 14th, 2018 in Salads by Julia Volhina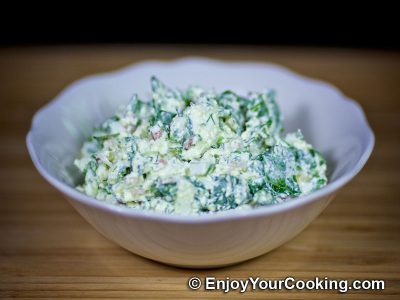 Ramps are seasonal, and not many stores carry them. I have few recipes for ramps lined up to try but it is always a matter of will I be lucky to find them or not to be able to share.
This year I was lucky to be at the store when local Whole Foods had them for a brief amount of time.
So, long story short, you may not be able to try this until next year when ramps come back, but nevertheless I want to share the recipe for a ramps salad with fresh cheese and eggs.
It is full of vitamin goodness ramps offer and is a great choice for an early spring.
Fresh cheese for this salad can also be hard to find. So either make it yourself or try cottage cheese (if will probably not need mashing, so skip that step if you do)