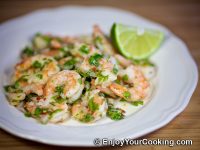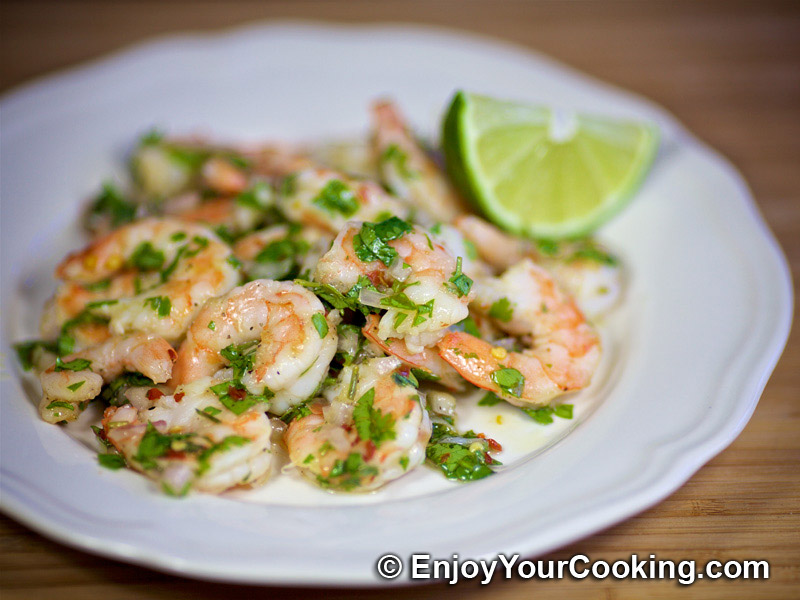 Discovered this simple way to dress boiled shrimps while trying to recreate a similar one from Costco: marinate boiled shrimps in lime juice, spices and cilantro.
Of course the taste is not exactly the same as of Costco ones, but the list of ingredients is also much shorter.
These shrimps can be served on their own as appetizer or added to salads or tacos.
Using already cooked, peeled and deveined shrimps like I did will save a lot of time, if you want to cook and/or clean shrimps yourself, factor the time in for it.
Ingredients:
1lb of cooked shrimps
1 small shallot onion
1 small garlic
Small bunch of fresh cilantro
1 lime, juice only, about 1/8 of cup (or more, or less to taste)
2 tbsp of olive oil
Crushed red pepper to taste
Ground black pepper to taste
Salt to taste
How to prepare, step-by-step:
Enjoy!
One Response to "Cilantro Lime Shrimps"