Tag:
spread

(Page 1 of 1)

July 28th, 2018 in Appetizers & Snacks by Julia Volhina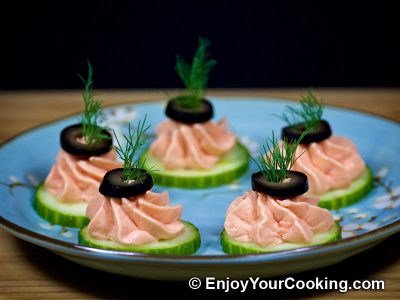 Quick recipe for an appetizer you can put together on a minutes notice (if you have ingredients of course): salmon and cream spread.
Once ready, you can set it up on cucumber slices, or crackers you like. Or in less fancy fashion (and also quicker) spread it on a bread toast.
I used hand blender to here, because I wasn't sure how my cup blender will react to not-so-liquid mixture. Either one you plan to use, just make sure cream cheese and salmon are well blended into homogeneous mixture.